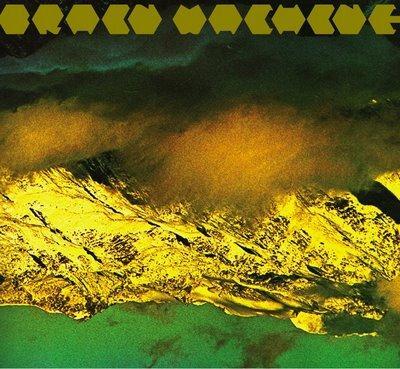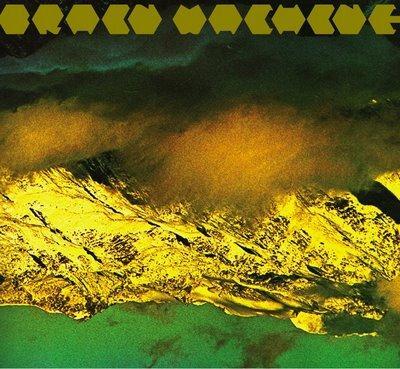 Brain Machine - Brain Machine LP
by Brain Machine
£11.99 / On Sale
500 copies only.
This Is Not An Exit Records is proud to present the debut album by Brain Machine. A six-track broadcast from the electronic vanguard, Brain Machine is one of the most haunting, sensuous and distinctive releases you'll ever hear.
Brain Machine is Guido Zen and Juan T Trippe. They recorded this album in their spiritual home, the islands of The Federate States of Micronesia. According to Guido:
'My father, a fine musician, worked as a pilot for Alitalia. Once, there was an accident, and his plane crash-landed in the South Pacific Ocean. He was rescued by islanders, and during the many months it took him to recuperate, he taught many of them how to write music. The Micronesians were suddenly able to write down the music they had been making for hundreds of years…Many of the rhythms and melodies that we use in Brain Machine come directly from the Micronesian tradition…"
Brain Machine's music is a picturesque, at times frightening journey into the unknown. It displays not just a restless forward momentum, but also perhaps a nostalgia for a future that never came to pass. There are definite echoes of dub, techno and the krautrock and synth experiments of 70s-80s Germany, but they're really only candles lighting the way through The Brain Machine's vast, disorienting universe.
Our first contact is the albums title track, 'Eternal Night', which is every bit as expansive, enveloping and time-stretching as its title suggests. Zen and Trippe build up layers of rippling synth textures over an urgent bass-drum pulse.
'Heaven 8' begins in similarly solemn fashion, but soon erupts into a supple, bumping dub-disco work-out wrapped in sheets of decidedly cosmic sound. The rich, complex arrangements of 'Heaven 8' are dream-like, but the viscous bassline and no-nonsense kick which emerge from the depths make the track a really formidable dancefloor proposition.
The titles of 'Massive Dying Stars Vibrating Like Giant Speakers' and 'Pulsations' speaks for itself. Brain Machine seem almost to expand and contract space at will, sucking vast vistas of sound into pin-prick vortexes, and then pushing them out again with dizzying, truly psychedelic effect. Anyone interested in the sheer dramatic potential of electronic music would do well to check this utterly enthralling track. A padded drum tattoo enters the equation five minutes in, as The Brain Machine populate their canvas with gorgeous synth cycles, bell-tones and a mean, propulsive bassline.
The album draws to a close with 'Alchemia' and 'Capricorn Rising' , an opiate dose of tonal ambience and abstract percussive tics. It's a fitting end to one of the most ambitious and grandly realized electronic releases.